Our India Story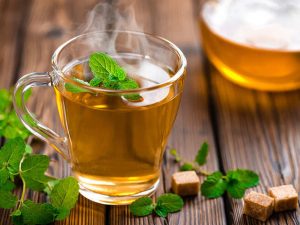 On the home ground, the story wasn't much different. Here too, slow and steady progress combined with persistent hard work led us to become one of India's most trusted tea manufacturers. A simple secret to this success was the fact that under the keen scrutiny of our expert tea tasters, we created blends that appealed to the masses. We cracked the perfect tea blends that would appeal to our client's customer base. We realized that we didn't make teas for our bulk buyers – we created blends for the people they sold to. This is where we won a lot of brownie points!
India's Fascination With Tea
More than half the country doesn't start their mornings without a steam hot cup of masala tea. Our household I just one of the many across the country, that needs their tea to be a certain way – bursting with interesting flavors, from ginger to mint and fresh lemongrass too! Our keen understanding of this uncompromising need for the right cuppa is what got us here today. We customized our blends to match with the tastes of all the additives that typical Indian chai contains. The result – a refreshing cup of chai!
We have attempted and even succeeded to match India's exponentially changing needs for tea – from the regular masala chai to a range of refreshing green teas with floral and fruity undertones, we've got it all.